Planned Litters
Breeding Plans for Titania ( NOT ACCEPTING NEW APPLICATIONS)
Repeat Breeding of Brody x Titania expected December 2021/ January 2022
Stormy Point's Irish Brody CGC JH  ( Brody)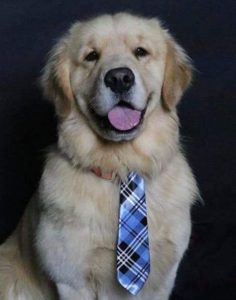 X
 Int'l CH Victory's Queen of Hearts @ Dunkeld & Carova  ( Titania )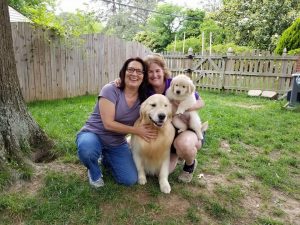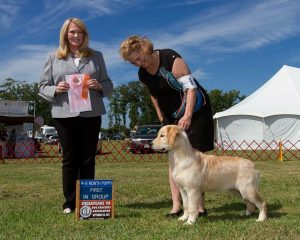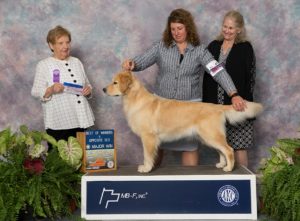 WE loved what this combination produced the first time so we are doing a repeat breeding  of Brody x Titania. I have had the pleasure of spending quite a bit of time with Brody and his owners. He has wonderful structure and a temperament that I love and expect in a Golden Retriever.  Brody goes to work with Kim  and often seen walking the school halls  as the school mascot.  Brody has earned his  AKC Junior Hunting Title ( owner trained)  and is planning on doing some obedience. Although Brody has not shown in conformation ( dog shows) , he has all the attributes that are needed to become an AKC champion. With that said,  owners must participate in venues they enjoy and love to train for. 
Titania  is an International Champion . Titania also shows in AKC and has twelve points / 1 major towards her AKC championship). Im adition to showing she has an AKC Rally Novice Obedience Title and an AKC Trick Dog Title.  Titania is the spark in our home. Her beautiful face, lovely structure and awesome temperament meshes beautifully with Brody. 
Link to health testing for Brody : https://www.k9data.com/pedigree.asp?ID=1017182  
Links to health testing for Titania: https://www.k9data.com/pedigree.asp?ID=860550
Please note, clicking on the health testing links on k9data  will take you to the official OFA website where all clearances are  filed . 
Pictures form the first Brody x Titania Breeding