Carova Girls
New  Grand Champion !!!  
After many years of success with Carova boys, we  are excited to announce that "Cooper " became the first Carova girl to earn a GCH title.
 I thank Vicky Shields for her commitment and  the love that she shows Cooper every single day.   Cooper loves showing and  it was a joy to watch her with her handler Ryan Dillman.  Cooper just had a  beautiful litter and we hope her puppies will shine in the ring as Cooper did.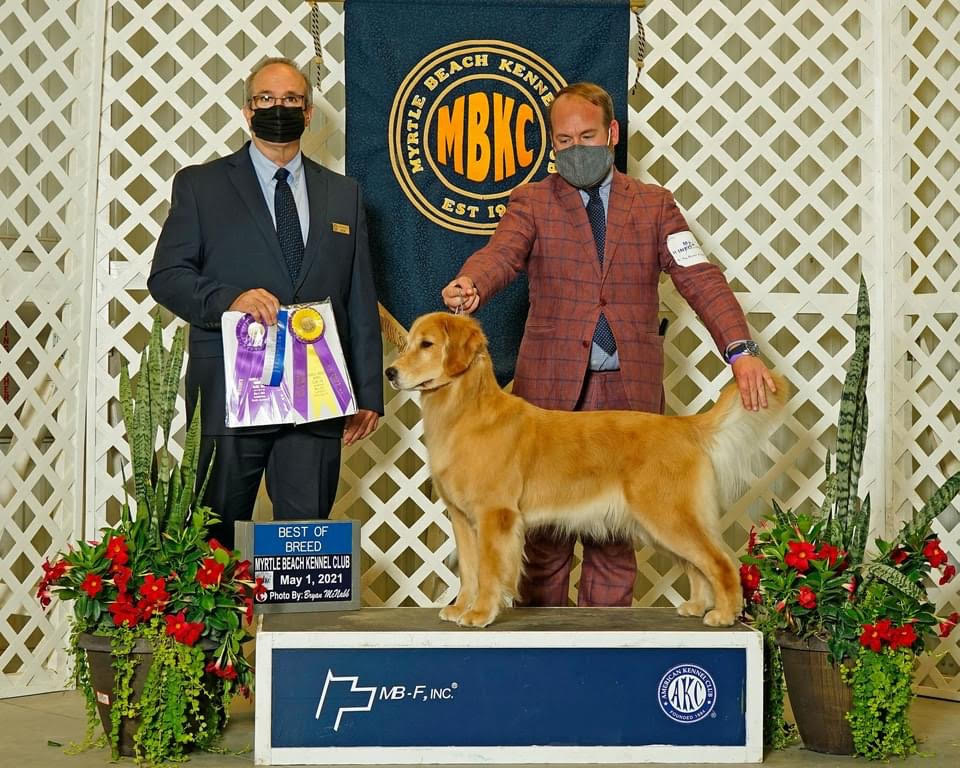 GCH Carova I Have A Dream of Boating On The Cooper  CGC
Cooper is out of our GCH Harborview Under Construction OS x  Carova's Rolled Into Steadmors Helping Hands OD RN CGC . Cooper made the first cut out of 32 competing in Am Bred Class at the 2017 Golden Retriever Club National Specialty.   
Welcome  Cooper Baby !! Our Future is looking bright !
Carova Let Your Soul and Spirit Fly Into the Mystic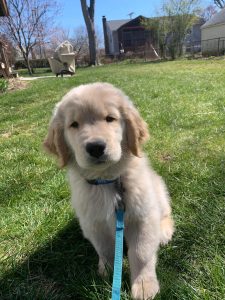 Mystic is from our GCH Goldrox Take'em to The Train Station " RIP"  and
GCH Carova I Have A Dream Of Boating on The Cooper  " Cooper". Cooper was the first female champion of Carova Goldens.
Mystic is co owned with my good friend Vicky Shields who also co owns Cooper with me
and a vital part of our Carova breeding program. We are so very excited to watch Mystic grow and hopefully she will enjoy showing like Cooper and shine .
Int'l  CH Victory's Queen of Hearts @ Dunkeld & Carova, "Titania"
Titania has 12 AKC points / 1 major
Titania pedigree and health clearances to date: http://www.k9data.com/pedigree.asp?ID=860550
We look forward to getting Titania back out showing  in 2023/2024.
Welcome Titania Babies !!   Our Future Is Looking Good !
                                                 Carova's Never Ending Story @ Lake Gaston  " Journey"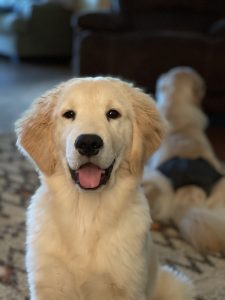 Journey is from the Stormy Point's Irish Brody JH TKN CGC  and INTL CH Victory's Queen of Hearst @ Dunkeld & Carova.  I am so excited to co own Journey with a dear friend, Teresa Joyner @ Lake Gaston Goldens.  Journey has done very well showing . She has stayed in the ribbons and even went Reserve Winners Bitch at only 7 months old in Doswell Va in August 2021.
Update: Journey went WB on Nov 4th,2021  winning two points from the puppy classes.
U- CH Carova Skye River Rock Hailey with Jellicle Cat Kacie " Kacie"
Kacie is co owned with good friend ,Nancy Spangler . Nancy put a UKC Championship on Kacie by showing  Kacie herself. Kacie is a love that enjoys being with her family and keeps Nancy company in the sewing room . Kacie still shows in UKC on occassion, as she works towards her higher level titles.
Carova's Scarlet of Tara    Picture soon
Lake Gaston & Carova's Top Dog on the Skipperjack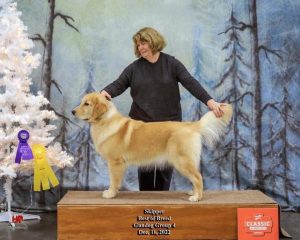 12/11/2023 : Nancy Spangler, owner of  Skipper,  is enjoying showing at  UKC matches. This picture shows Skipper going BOB and taking a sporting  group four placement.  Skipper is now showing in AKC and maturing nicely. We look forward to her journey and hope she will become a part of our Lake Gaston and Carova breeding programs . Skipper is co owned with her breeder, Teresa Joyner of Lake Gaston Goldens and Carova Goldens.  Skipper is out of our  Brody x Titania breeding.
Carova & Lake Gaston Crazy Gift of Love  " Dolly" 
Dolly is co owned with our good friend Chris McGovern. Chris had our foundation Girl Opal that we co parented and has always been our biggest cheerleader as she has watched Carova Goldens grow over the years. Teresa Joyner of Lake Gastons and I are so excited and feel privilaged that Chris  would take our top show pick from our Gordie x Titania litter.  Dolly had her first set of puppy matches in Salem Va in Aug, 2023 and won breed and group placements four out of the five days of showing. Four days  she was handled by co owner/cobreeder Teresa Joyner and on the last day, owner Chris McGovern gave it a try and won ! We look forward to her journey and hope one day that  she will become part of our breeding programs.
Giggles is co owned with my dear friend Teresa Joyners of Lake Gaston Goldens.  We have worked on several litters together, co own several dogs, and often travel to dog shows together.  What ever we do, you can count on us having fun and laughing quite a bit.  When we were coming up with a name for our pup, Giggles just was the perfect fit,and she has not disapointed. She is an absolute love and providing us with lots of giggles.  We look forward to watching her grow out and you will find her in the ring with me to gain experience until she is ready for bigger things.  Giggles is from our Gordie x Titania litter.